Undine is an understated, beautifully weaved story. It takes turns that I didn't expect, and it treads water a tad in the middle which stops it from being better than it deserves. Paula Beer and Franz Rogowski are excellent. A fantastical dream of a film.
Undine is at once a quasi-realist contemporary drama and an evocative rewriting of the German myth of the water nymph. Paula Beer plays a historian of Berlin urbanism. Who after being dumped by her boyfriend has a literally explosive encounter with industrial diver Christoph (Franz Rogowski). There, their relationship grows until Johannes makes an appearance back in Undines life.
The fable of Undine is a very European one so it would not be unusual for the vast majority of audiences not to know who she is. Which makes Christian Petzold's version an interesting starting point. For those unaware, an Undine is a water nymph that comes to land due to love of a man (much like a mermaid). It is here where it takes a turn from the mermaid legends in that if you leave said Undine for another woman you must die. It is in this moment where we begin the film. Despite the history of Undines, it is not too integral to know about them to enjoy the film, though a little knowledge doesn't hurt.
Interestingly Undine flits between reality and fantasy when on land and in the water. On the land everything appears to go as it should, people fall in love, relationships and jobs continue. But, as soon as we enter the murky water where Christof works, we see fantastical elements. Christoph sees the local, almost mythical Gunther, a cat fish that seemingly comes to the rescue later on in the film. The very few times fantasy enters onto land is when the stolen diver statue from their fateful first meetings leg is broken off. A premonition to later events.
This relationship or power with water is forever linked with Undine. When a fish tank explodes onto Undine and Christoph, they cannot take their eyes off each other as they are drenched in the water, his feelings multiplied and sped up tenfold in her presence. When Undine almost drowns and is saved by Christoph, she coughs no water. They are now forever linked by water and specifically the body of water in which Christoph works at.
Beer's portrayal of Undine is luminous. She plays up the mystery aspect of Undine perfectly as she glides through life. Working as a freelance historian in a temporary apartment, her co-workers do now know anything about her personal life. She is not here for the long term and the performance shows that. A charged performance, Beer oozes self-assurance here. Seemingly free to be loose with her movements. Her careful grace as she recites her next morning presentation to Christoph, despite as an an audience seeing her struggle with remembering it in the previous seen. Like Undine herself, she spellbinds us.
Rogowski plays Christoph to a tee. You believe he has fallen head over heels for Undine, no more evident than when he spontaneously visits her and when finding he cannot make it to her next presentation asks her to relay it to him then and there. His facial features and body playful throughout as he watches this confident, intelligent woman educate him on the history of a building. It is a wonderfully provocative scene where we get to witness two characters so in sync with one another. Where Undine is occasionally distant and ambiguous Christoph is the heart and soul of the film. This further shows Rogowski's ever growing range as an actor.
For all of the romance and tragedy in the story, this is very much a love letter to Berlin from Petzold. He wisely has Undine's job discuss the past, present and future of Berlin. Guiding us through model streets and teaching us of its history and how important it is to those who live there. On multiple occasions we watch Undine present her knowledge of palaces and The Humboldt Forum (with one expertly edited sequence to link it with Undine herself).
There are little droplets of ominous tones spread throughout the picture to clue us in on the future events and if you catch them, you will be reward for it. Petzold will never be one to tell a "normal" romantic film of course.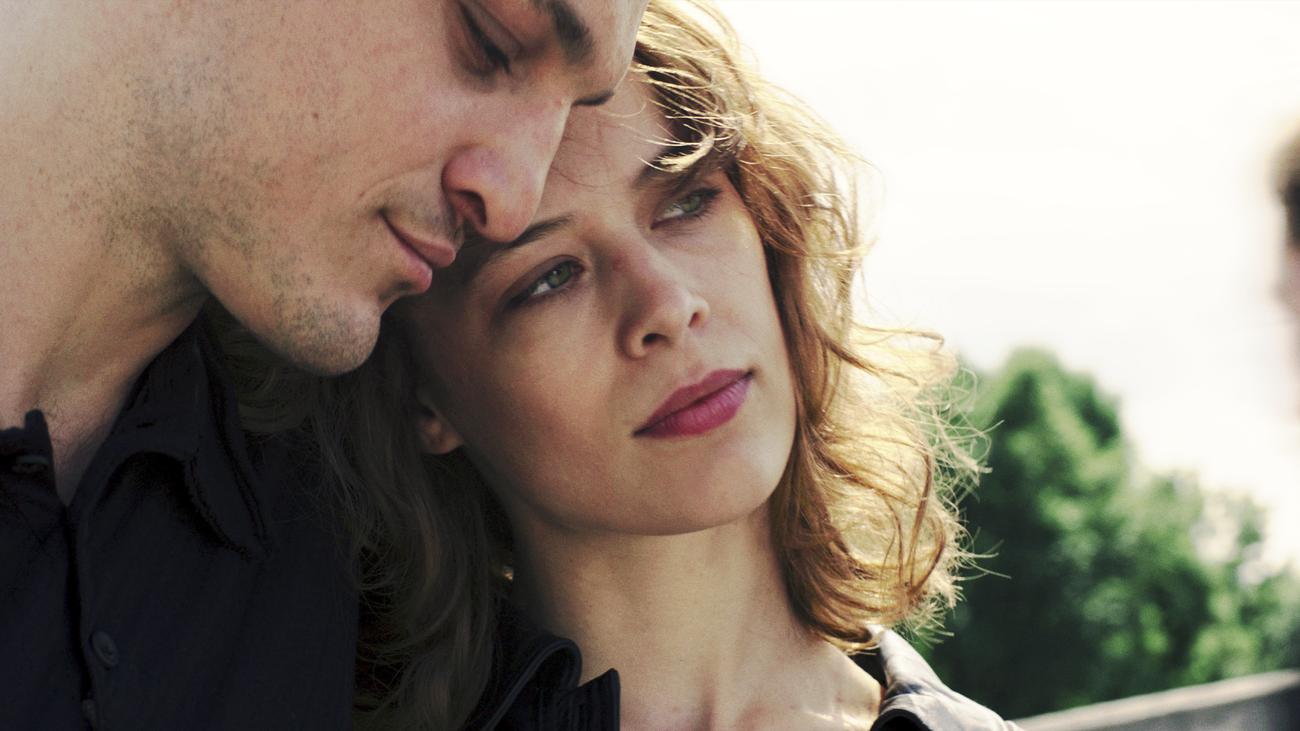 The frustrating aspect of Undine is that you want it to kick on in the middle and sadly it doesn't. The feeling that more could and needs to be said in the film remains after viewing it. You are entranced by these characters as they are with each other. So it is natural that you want to live more in their world, see them experience more together. Petzold had other ideas sadly and while the film moves gently along its runtime. It does so in a straight line.
Not unsual for a Christian Petzold film, but scenes are shot beautifully, the close ups of the models as Undine describes their history, make you feel you are there. Then there are the wonderful underwater sequences. Hans Fromm has outdone himself with his work here,
Undine is an ambiguous ending, all the way to its end. It however remains one that you will remember. Christian Petzold has created a film that is dreamlike throughout. Coupled with two leads with chemistry to burn. Just don't go looking for an Undine next time you are in the water.
★★★★
To view more of our reviews as we cover the London Film Festival 2020, please have a gander below!
The Painter and the Thief ★★★★ – LFF 2020